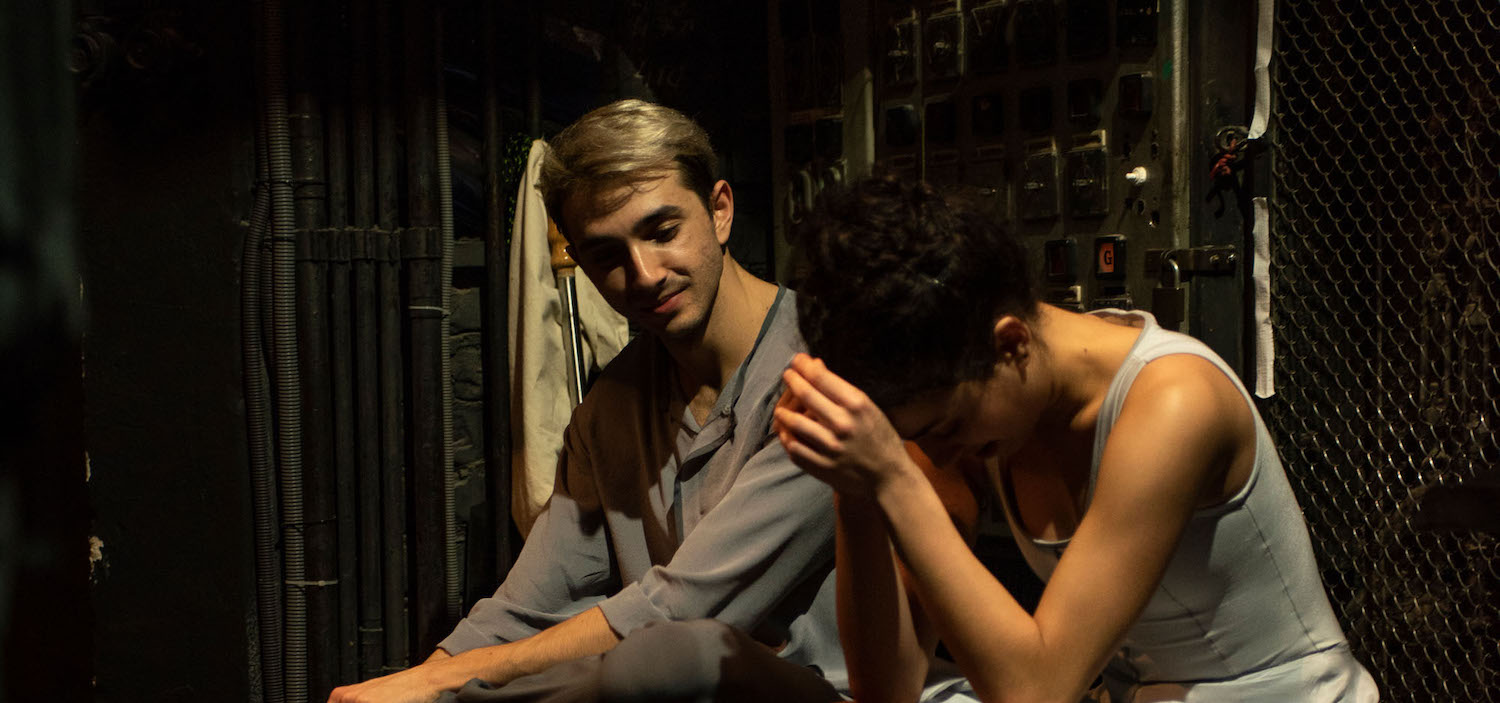 He left the photography for 15 years, and after returning he reached for the highest laurels. We talk with Piotr Leczkowski, Pole awarded in the prestigious photo competition Sony World Photography Awards 2019.
The Sony World Photography Awards competition is one of the largest and most prestigious events in the world of photography. "Photographic Oscars" are organized by the World Photography Organization with the support of Sony. To this year's twelfth edition, over 326,000 were submitted. works from around the world.
In addition to the open and professional categories, the jury also awards the best photos from individual countries. This year, the Polish National Award went to Piotr Leczkowski for the photography "Magic Moment". Piotr's photo can be viewed at the beautiful competition exhibition at London's Somerset House. As every year, the Spider's Web team visited the gallery and was present at the prestigious final gala of the competition.
I had the opportunity to meet Piotr and talk to him about self-esteem, awareness of own skills, and the role of equipment and social media in today's photography. I invite you!
Marcin Połowianiuk, Spider's Web: You started to photograph as a teenager, but you abandoned the camera for a dozen or so years. Why?
Piotr Leczkowski, winner of the Poland National Award in the Sony World Photography Awards 2019: I started to take photos in high school, actually everything - friends, events, concerts. After some time I felt that the camera separates me from life. Either I live or photograph. Concentrating on taking a picture I do not feel what I'm participating in. That's why I put the camera away for years.
Why did you reach for the camera again?
I have a strong need to photograph. I've always thought with pictures. My friends laugh that "I'm taking pictures with my eyes, not with the camera", but that's the truth.
How do you return to photography after a dozen or so years? Break helps or does it bother you?
This break proved valuable, I gathered emotions, matured and now I can give it back in the pictures. I needed 15 years. At the time when I was not photographing, I dealt with graphics, and it is to some extent complementary with the pictures. It requires a proper look and selection of compositions. After returning, I do not archive my entire life with photographs, I only photograph for a specific purpose. This has its drawbacks, because recently it dawned on me that I do not remember when I was last taking pictures of my children.
You take pictures of dancers in motion. How did you come across this topic?
In photography I was looking for my subject, and when I tried to photograph the dance, I knew at once that this is it. When I first came to the ballet, I felt that I was at home. I dream of staying there. Perhaps this is not a final topic, it is possible that it evolves in a different direction, but at the moment it takes me the most.
Your winning photo is from a genre that you probably did not do every day. You take pictures of dancers in a studio setting, and you win the competition with a photo reportage. How was this photo created?
That's right, most of my photos are studio shots. Because my models are National Ballet dancers, it was a natural step to see how they work, what their life at work looks like. I volunteered to make an annual photographic project, which I named "Season". I want to be at the ballet and take pictures of the whole - stage and back - and I focus on people, not the ballet as such.
The picture shows a beautiful composition and dream light. To what extent is this a coincidence, and to what extent the planned scenery?
In this case, it is a photo from behind the scenes of the rehearsal of the ballet "Nasz Chopin" at the National Opera. Behind the scenes is such a magical place, magical in the sense that it has ready, wonderful lighting illuminating the industrial background. Behind the scenes there is a second performance, which most viewers do not know.
And the moment itself? Did you expect this frame or did you hunt with the camera?
Often my photographing is that I put the camera away. I am watching, absorbing the stage and experiencing something myself. Here it was also. When I saw the dancers, I froze in the first moment and only after some time I remembered that I had a camera that I had to stop this moment.
Let's talk about equipment. How important is the camera for you?
Many of my friends ask me what camera to buy, and then I am surprised that I do not know. I know my camera and lenses, but I do not know about equipment as such.
But you had to choose your own camera. What were you guys?
For me, the apparatus must be, above all, ergonomic. When I was choosing a new model, I bought a Nikon D810, because I've known this system for years, I changed with the Nikon D700. I already have lenses and I do not have to get used to a different button layout and to mount lenses in a different direction.
In that case, do not you pay attention to the equipment?
At the beginning - probably like everyone else - I thought that the more equipment I have, the faster I will make the dream photo. That I need a specific lens for each task. That I do not make great photos yet, because I still miss something.
Do not you think that today?
Now I know that it is not the camera that takes pictures. After some time, each photographer realizes that it is not. A great photo can be taken with any camera, only you have to have it in your head earlier.
This opinion often appears among people who already have their own high-end equipment.
I met great photographers, who do not care about the equipment to such an extent that they do not have their own cameras. They borrow what's going to the sessions. It is a method, but I have a need to have my own camera at hand, even if I do not take photos every day.
I see you are following trends on Instagram. Your profile makes a very big impression on the presentation of your photos. How important are social media for you? Is this a good place to publish photos?
It's very nice and motivating when the photos I make are liked by others, and yet every photographer depends on showing the fruits of his work. I think social media is very important, but I'm still learning it.
Why does Instagram, not Facebook, still have many more users?
I bet on Instagram because I have a feeling that in our pictorial culture it works better. I also test Relationships, but I rarely do them because I have a problem with talking to a smartphone. I do not want to expose myself, but maybe I will open myself to this form. It's nice when people who like your art can see you and identify with you.
And prints? Your work was in the Somerset House gallery in London at the Sony World Photography Awards. What kind of feeling is it?
Great. I am also aiming at galleries and exhibitions myself, I have a few behind me. I am interested in showing prints so that people will experience photos in a larger format. I also sell my printouts.
Finally: Do you have any advice for the people who want to get out in the world of photography as a winner of the Poland National Award? What should you do?
Send photos to competitions. This is very important. Do not think about equipment. If you invest, then not in the camera, and in your knowledge. The equipment can always be changed, and what we have in mind stays with us forever.
Above all, I think that we usually evaluate our work too harshly. Each of us is better than he thinks about himself. I am definitely a better photographer than I think about myself. We have within us - I think most of us - something that blocks us. Do not be afraid to show your work.
I am a better photographer than I think about myself - says the laureate of the Sony World Photography Awards