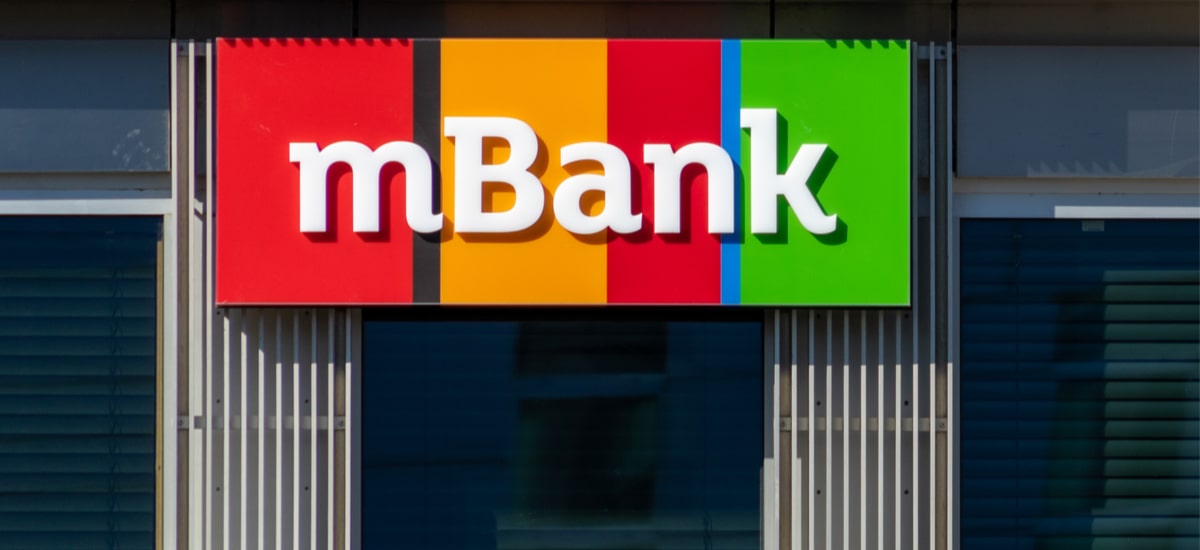 In the middle of last year, mBank and Orange decided to end their three-year cooperation, which resulted in Orange Finanse. From today they are available under the name Kompakt Finanse and ... are intended by mBank to be extinguished. And Orange? He aims at his own bank.
We calibrate the existing clients of Orange Finanse. Their ID, bank access password, login method and website functionality remain unchanged. But from now the service is no longer Orange Finanse, but Kompakt Finanse - with the address: kompaktfinanse.pl and e -mail contact - kontakt@kompaktfinanse.pl.
If earlier the Orange Finanse customer used the mobile application - now it will be impossible. Fully controlling the new product, mBank turned it off. Only the helpline (+48 42 19 300) and the transaction service are available. These are the announced steps by mBank, which from the very beginning does not hide that Kompakt Finanse will not be developed, and current clients will be persuaded to become involved in mBank's online banking.
The end of Orange Finances - no turnover, i.e. account deleted
mBank makes it clear: in a moment Kompakt Finanse will disappear from our reality, and nowhere will be as good as in mBank. The clients of the former Orange Finanse will receive a letter in which they will receive a special offer. But also information about a two-month notice. Well, unless the customer within two years had no account turnover, and the account is not even 100 PLN. Then mBank will close his account automatically on April 15, 2019.
mBank offers several scenarios
mBank divides its clients into those who had an account at Orange Finanse (from today Kompakt Finanse) and at the same time had nothing to do with mBank and those who were also associated with them with other products.
In the first case, if the client had a personal or company account, he has two options: transfer the accounts to mBank or terminate the contract. If the personal account was with a revolving loan and the company account with an acceptable debit balance, the customer may also transfer to mBank with the current limit or repay the existing liabilities and terminate the contract. Similar is for Kompakt Finanse credit card holders.
As for the repayment of a cash loan, you can transfer it to mBank or leave it where it is. In both cases, the loan terms will not change, but repayments will be made to the new invoice number.
There are old rules in force for mBank customers
For those who, in addition to Kompakt Finanse, also use other mBank services, this transfer may be even more advantageous. Having a personal and company account in the former Orange Finance, you can transfer them on special terms to mBank and open another account or transfer money from Kompakt Finanse to an existing account at mBank. There is one more option: to terminate the contract.
Is the loan? It can be moved with the current limit to mBank. Only you have to open a second account there. There is no alternative. Exactly the same is the case if you have a credit or cash card at Kompakt Fifnase. mBank will not change the repayment terms, nor will there be a new agreement. Unless we do not like such suggestions. Then we have to reckon with the previous relationship.
Orange goes his own way
It took three years for mBank and Orange to understand that Orange Finance is not the product they were thinking about. By creating it, they hoped that in two to three years, the number of customers would reach at least a million. Meanwhile, at the end of 2018 there were only 412 thousand of them.
In turn, while looking around, including the implication of the EU PSD2 directive , Orange has come to the conclusion that nothing stands in the way of trying its own strength on the Polish banking market.
Orange Bank in Poland
First, Orange Bank was established in France . Based on Groupama Banque, 65% of which Orange purchased earlier shares. At the beginning, they offered their clients a free bill after meeting the relevant conditions, for which they offered up to 120 euros.
The plans are ambitious. After a few years Orange Bank is to have 2 million customers. After France, it is time to come to Belgium and Spain. Orange Bank is expected to appear in Poland in 2021.
Divorce with mBank has become a fact. From today, Orange Finances are already Kompakt Finanse