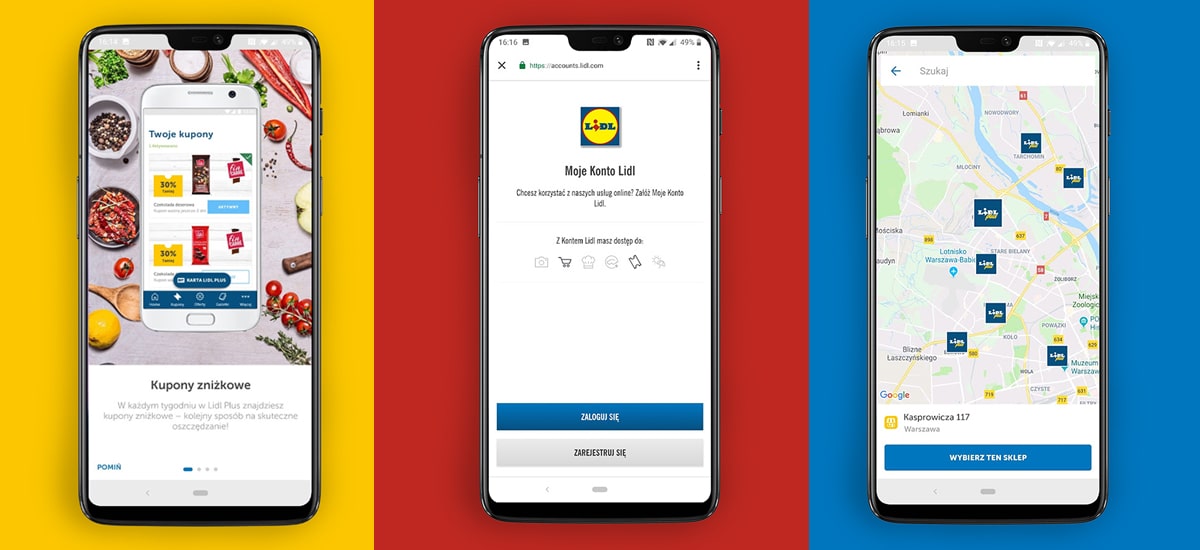 The Lidl Plus app will soon be officially in Poland. How to use it and what can you find in it?
We already have access to the Lidl Plus test application. It does not differ much from its competitors. Undoubtedly, its big advantage is that it is easy to navigate in it, and the application itself is connected to the wine cellar or the culinary blog of the store.
After the welcome screen where we can choose the country we are interested in, we are welcomed by a quick review of the most important subpages of the application with a brief explanation of what they can be useful to the client.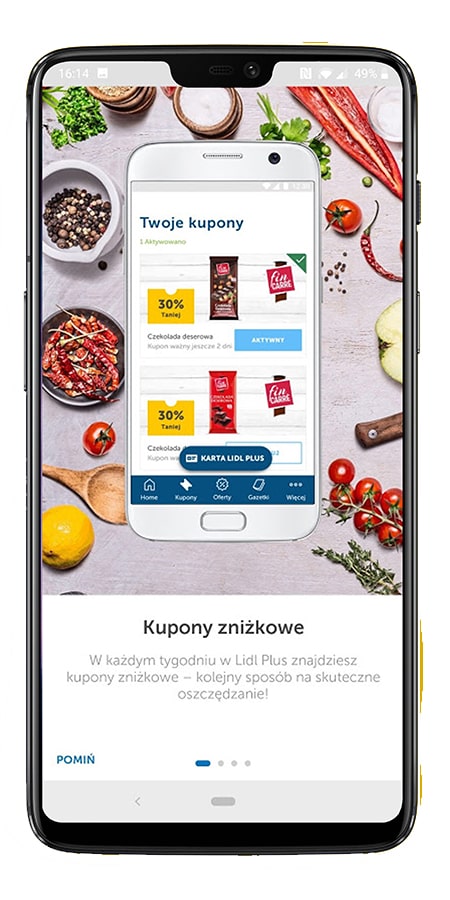 Then the application encourages us to choose our favorite store. If we provide access to the location, it will find stores in the area. However, we can refuse and point out to Lidl , whom we visit the most.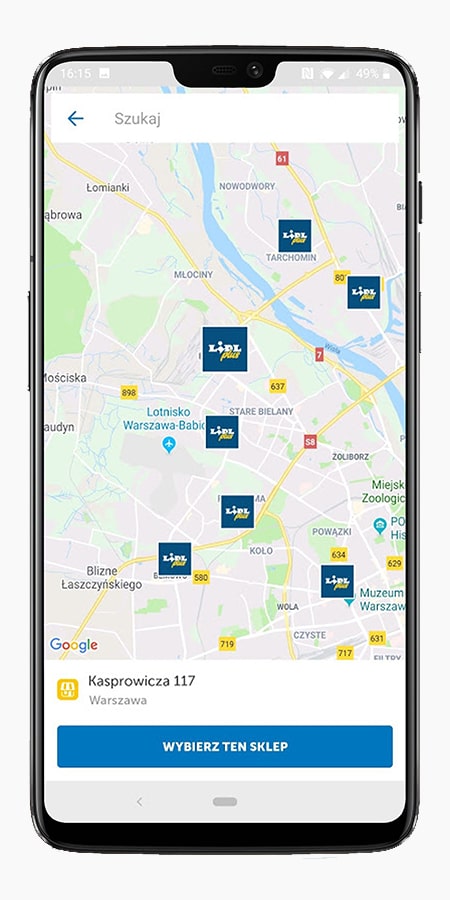 The app in several places asks you to register to our Lidl online account. If we do not have it yet, we can set it up now. Unfortunately, you can not do this without providing your phone number.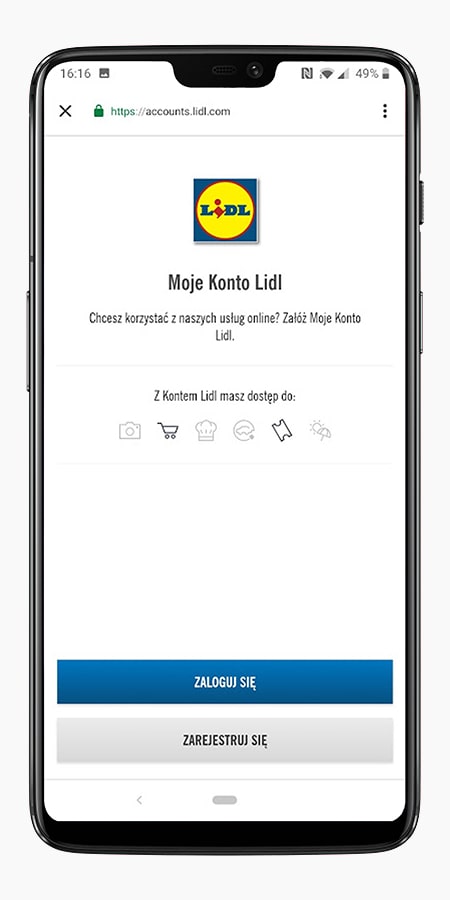 The first card in the application allows you to view the latest offers and enter the winnicalidla.pl website.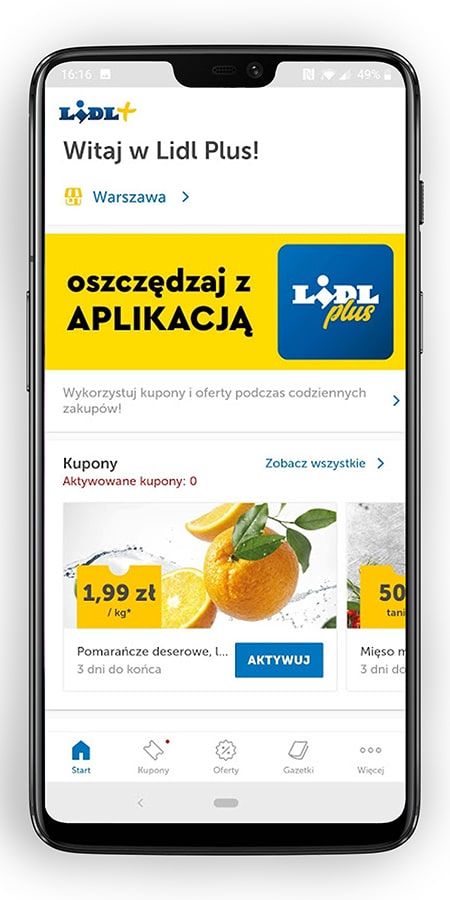 In the second tab, we can browse the available coupons and activate those that interest us, to do so, however, you must be registered.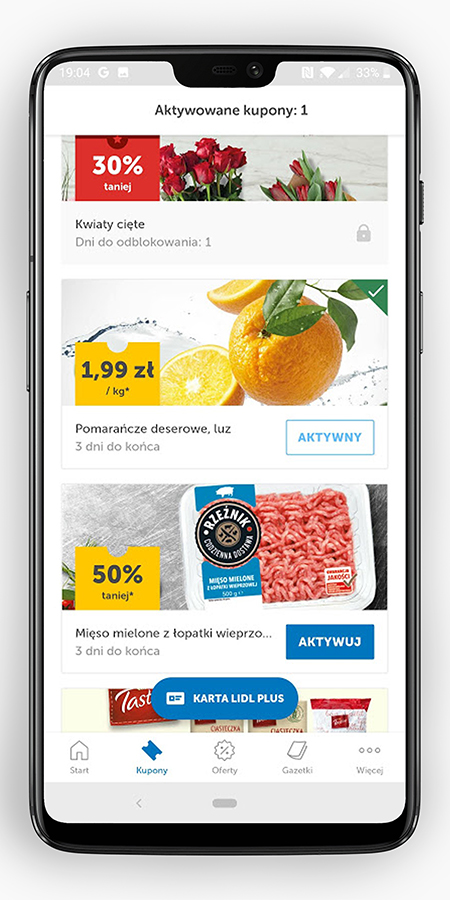 To get a discount on products in the offer tab, you need to scan the Lidl Plus card at the checkout. Then the rebate will be added.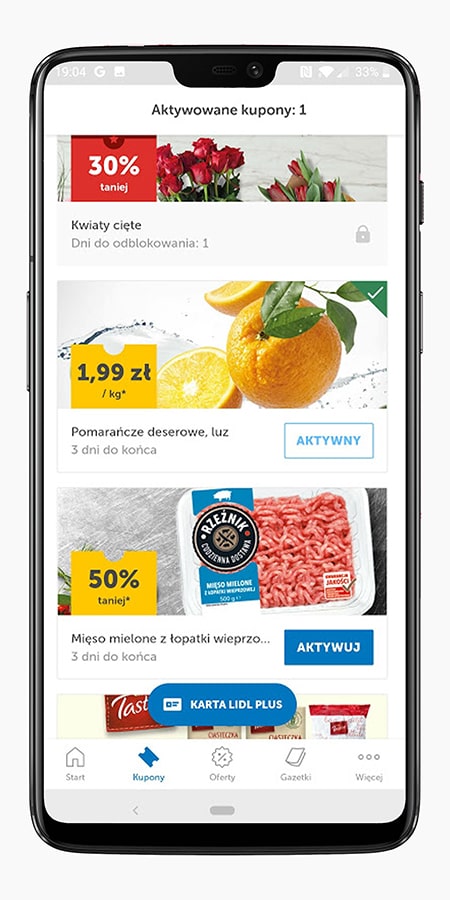 We have access to the card only after registering. If we open it, we will see the number of active coupons, our customer number and QR code, which will be scanned by the seller at the checkout to charge our discounts.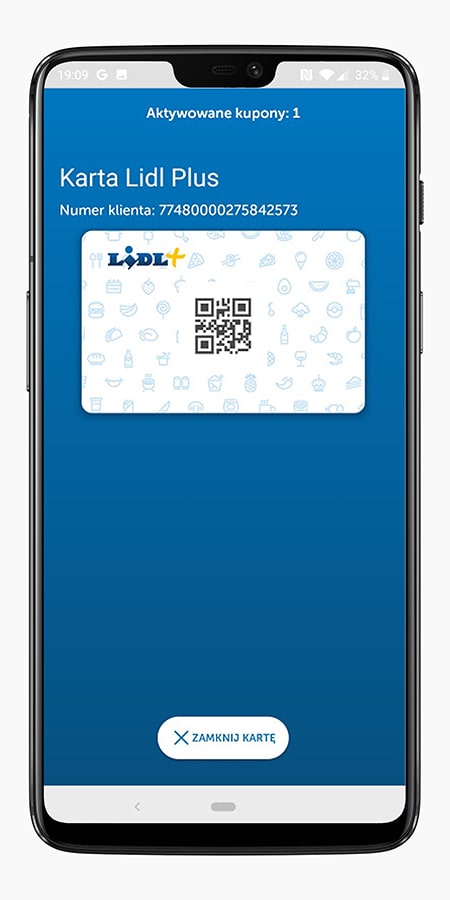 The application offers an insight not only to all current newsletters, but also to those from which the offers will be in force for some time. To be honest, I had no idea that it was so much. Reading more on the train than two bus stops.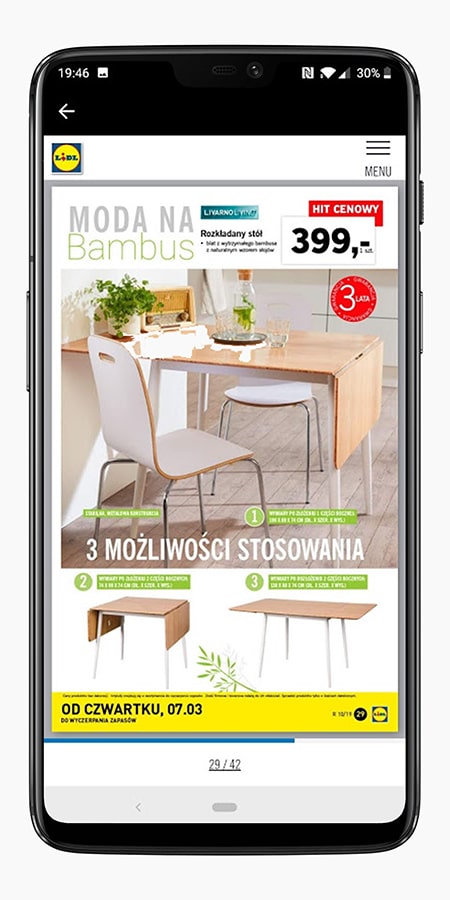 If we are over 18, we can go to the Lidl vineyard from the main site. Offers and promotions included in this section apply not only to the favorite drink of Romans, but also to high-grade alcoholic beverages. In addition, you can find here a lot of interesting articles about beverages.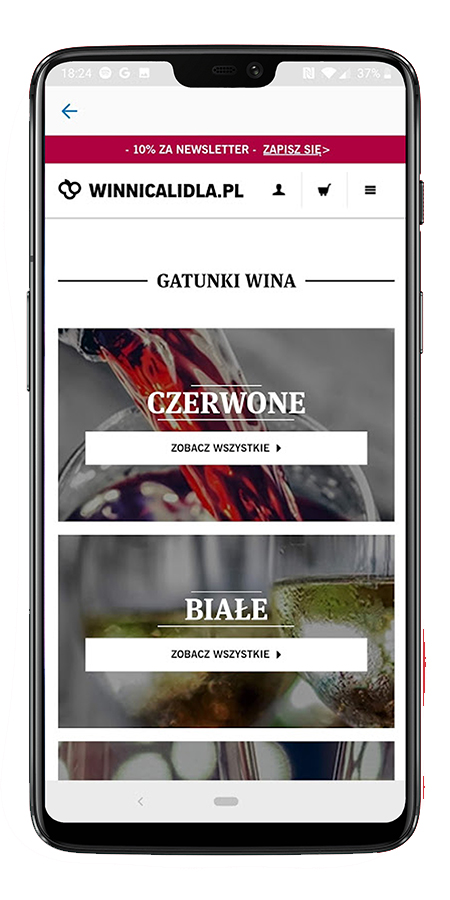 In the settings, we can check your e-receipts, enter the vineyard or change our data.
According to our information, Lidl will not start the application on the planned date, March 15. At Lidla Plus you will have to wait a bit longer.
How does the Lidl Plus app work and what will be available in Poland soon? We checked it