This is the Xiaomi Redmi Note 7 and Note 7 Pro. If customers do not mistake him for Huawe, he will be a hit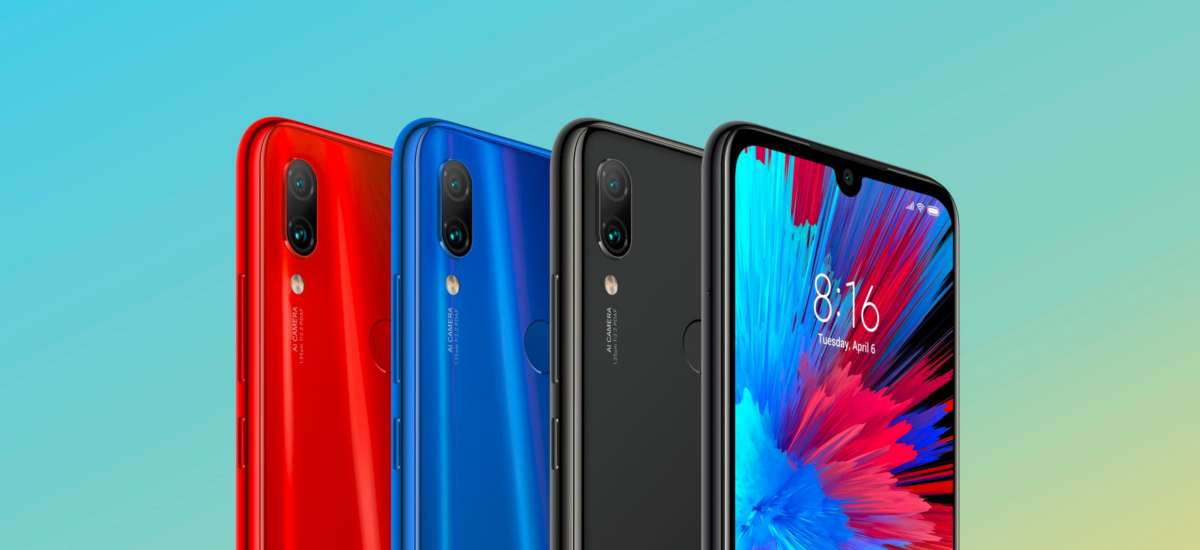 Fans of Xiaomi - rejoice! Fat Thursday turned out to be fat for you, because the Chinese behemoth has just presented two new smartphones. This is the Xiaomi Redmi Note 7 and Redmi Note 7 Pro.
So far, new smartphones debuted in India, but they will undoubtedly also go to Poland. And - judging by the prices of previous models of this series - they will be one of the most desired smartphones in the segment below PLN 1,500.
Xiaomi changes the strategy and does not copy Apple.
This time he's copying Huawei. Redmi Note 7 can easily be confused with the Huawei P Smart 2019, even the layout on the case is very similar.
So here is the same as in Huawei front, although the display is 6.3 ", not 6.21" as the rival. The panel is covered with Gorilla Glass 5 2.5D glass, and identical as in Huawei P Smart, the backpacks come in three pretty colors - black, blue and red.
There are pretty good components under the hood for a smartphone that will cost around 1000 zlotys. We have a Snapdragon 660 here, supported by 3 or 4 GB of RAM and 32 or 64 GB of data memory.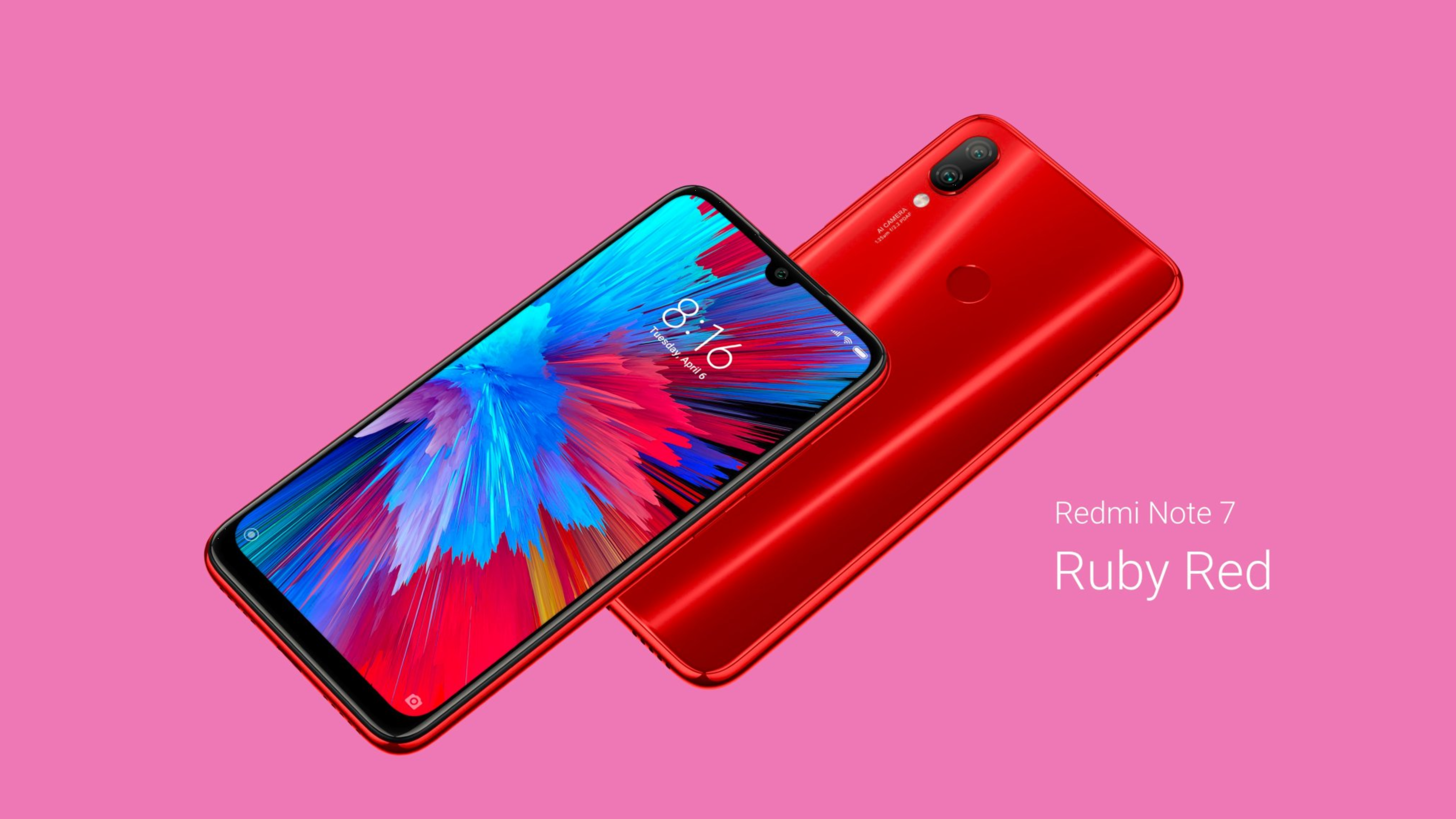 Against the background of the new Note's competition, there is certainly a battery with a capacity of up to 4000 mAh with a USB-C port and fast charging of Quick Charge 4.0.
From the optical side we have two cameras in the back (12 + 2 megapixels), and in the "łezce" on the front lies a 13-megapixel front camera.
Xiaomi Redmi Note 7 Pro is supposed to be a photographic monster.
If rivals show smartphones with a 48-megapixel camera, Xiaomi can not be worse. Therefore, in the "Pro" variant of the new Note 7, we find a 48 Mpix sensor on the back, connected to a lens with f / 1.79 brightness (not f / 1.8, like the competition ...). It is also supported by a smaller, 5-megapixel sensor and artificial intelligence, responsible for matching parameters to scenes.
On the front we have the same camera as the Redmi Note 7 - 13 megapixels.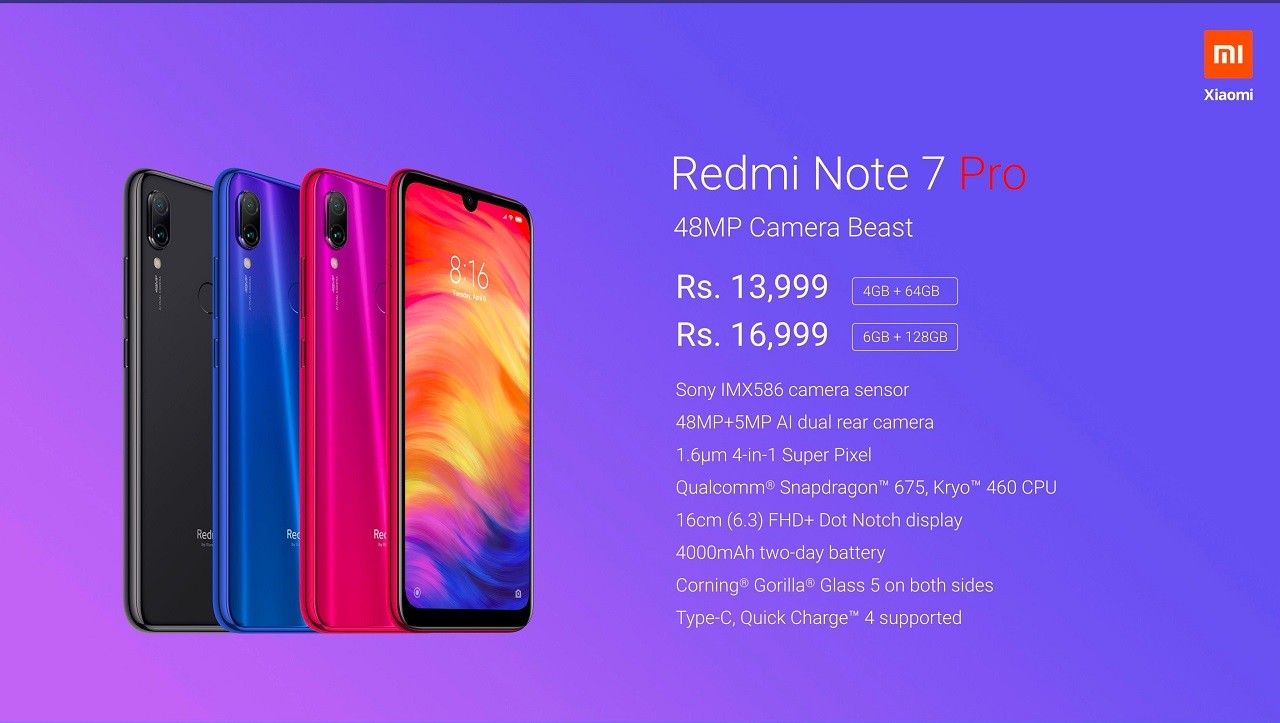 Xiaomi already boasts the first Twitter results from the main Redmi Note 7 Pro camera and they look exactly like what we would expect from a medium with a 48-megapixel camera: Yes.
https://twitter.com/RedmiIndia/status/1101018328653615104
However, there is no drama against the competition from the same segment, and considering that Xiaomi Redmi Note 7 Pro will probably cost less than PLN 1,500 in Poland, it may become the new photographic king of this plot.
From the specification side there are not many differences with the version without "Pro". Instead of Snapdragon 660 we have a Snapdragon 675 here, and instead of 3 or 4 GB of RAM we have 4 or 6 GB of RAM and 64 or 128 GB of memory for data. In this class, it's very high values.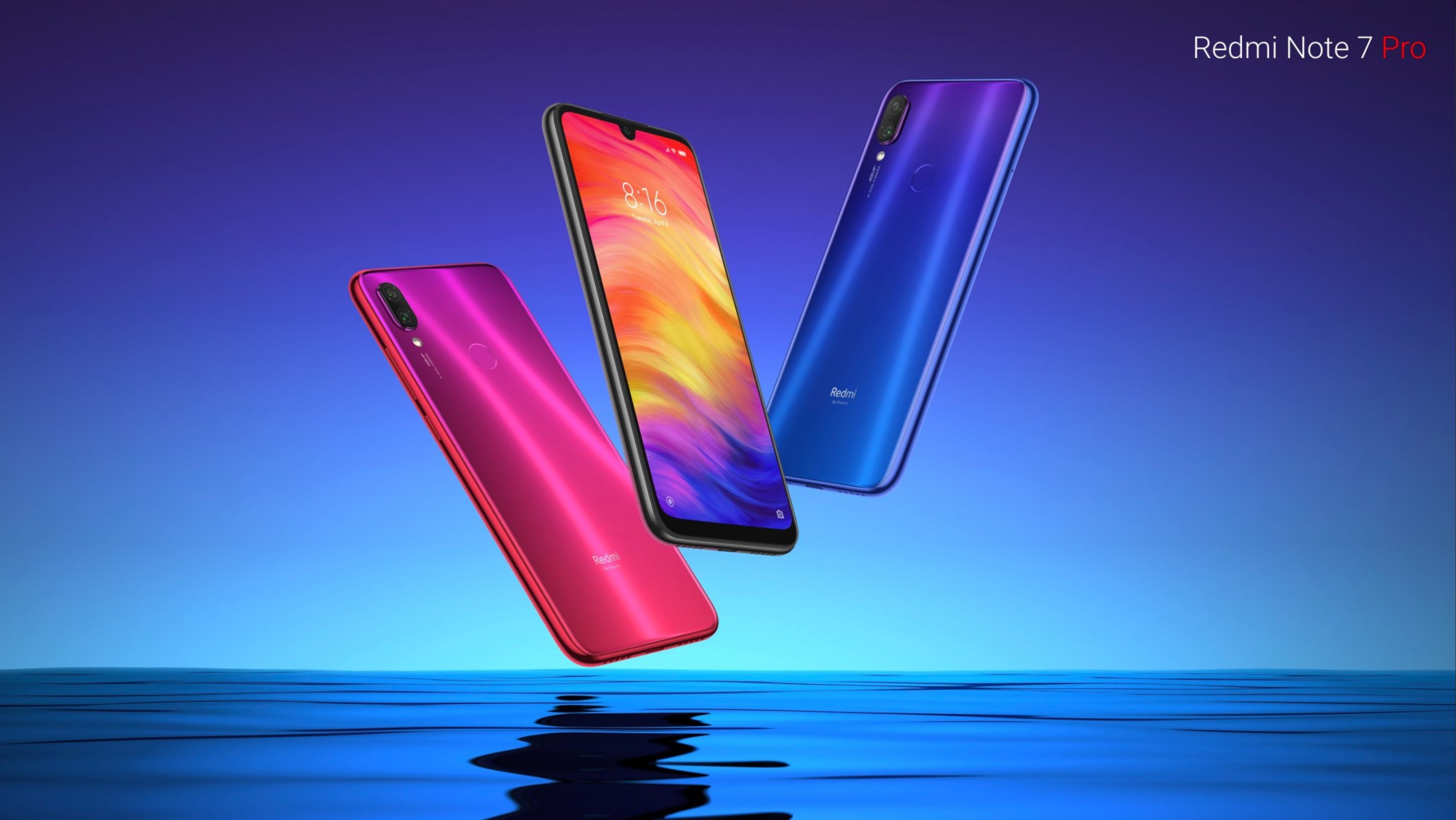 Redmi Note 7 Pro does not differ in dimensions from the Note 7 version and also has an identical battery with a capacity of 4000 mAh. So it looks like the choice between the different variants will come down to the camera and the demand for Gigahertz.
Together with smartphones, a dedicated case also debuted. Definitely, we do not recommend them to people suffering from trypophobia :
A brick sales hit is getting ready. Unless customers mistake their phones.
There is a reason why Xiaomi shows the new Redmi Note 7 in India - the Chinese giant is slowly growing into the hegemon of sales, and India is also the most tasty morsel for the technology industry as a rapidly developing country.
In Poland, Xiaomi has already lost its initial impetus and although the brand still has its loyal fans, the Huawei is more likely to reach the average customer than Xiaomi. The battle between these two brands on the average shelf has never been so fierce.
Xiaomi Redmi Note 7 and Note 7 Pro have everything to encourage not only fans to buy, but also "average Kowalski". Maybe it would be good to cover the logotypes, because when the average Kowalski goes to the store and sees identical phones lying next to him, he will catch the one whose brand is closer to him.
And in this matter, Xiaomi still has a lot of work to do at the Vistula River.
This is the Xiaomi Redmi Note 7 and Note 7 Pro. If customers do not mistake him for Huawe, he will be a hit