Lexar launched the world's first SD card with a staggering 1 TB capacity. This happens 15 years after the same company showed the 1 GB SD card.
We already heard about SD cards with a capacity of 1 TB in 2016, when such a carrier showed SanDisk . Exactly: he showed, but he did not put on sale.
And although Chinese stores do not lack 1024 GB cards priced at several dollars, this is an obvious scam. The real 1 TB card introduces the first Lexar . It does this 15 years after he introduced the 1 GB SD card on the market.
Lexar has a 1 TB card, which ... is already quite outdated in the beginning.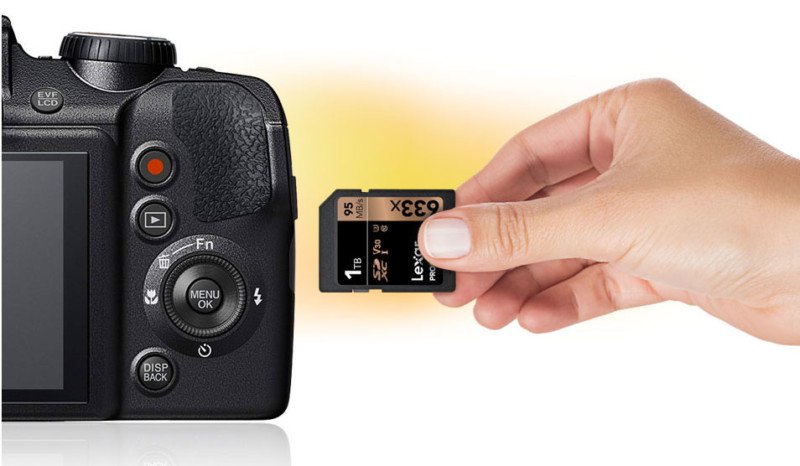 The new Lexar media is a UX UX-UX-I video card with the V30 video class. Declared write speed is 95 MB / s. These are good parameters, but we can find much faster cards today. You do not have to look for them in catalogs, because they have been in the bags of photographers and filmmakers for a long time. For example, my fastest SDXC media are made in a newer and more advanced UHS-II standard and reach speeds up to 300 MB / s. However, they do not have such a spectacular capacity.
One can only imagine the level of frustration of a photographer or filmmaker who will receive a 1 TB card after he has filled it with all data. However, this will happen less often. Currently, a large number of professional cameras has two SD card slots, so even in the case of one card failure, you can have a backup of data on the other. Lexar priced his product on (note) $ 500, while now in photo stores you can get it for $ 400.
The Lexar card is a show of power, but the future of the market is not the SD format at all. It's time to start thinking about CFexpress.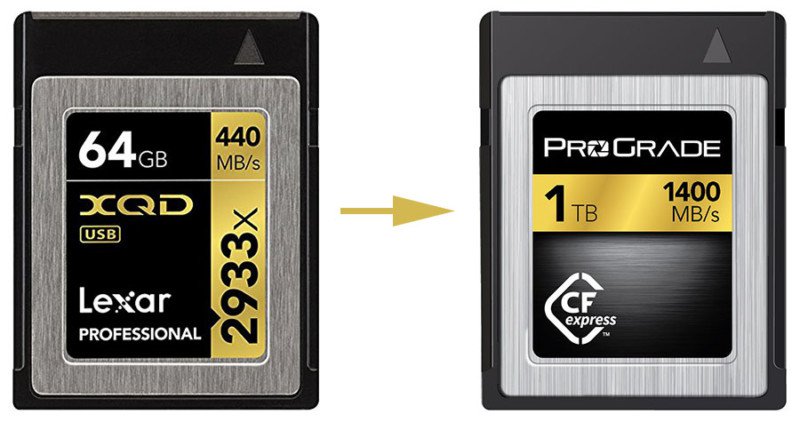 The latest SD card standard is SD UC providing theoretical capacity of up to 128 TB on one card. The speed class of these cards is called SD Express and provides great transfers up to 985 MB / s. For comparison, the fastest standard available on the market (mentioned UHS-II) offers transfers up to 312 MB / s, and the announced UHS-III cards will boast twice the speed.
Much? Only seemingly. The professional world is constantly looking for a miniature carrier that will be much faster. XQD cards, which appeared in several professional cameras, such as in Nikon's new mirrorless monitors. However, this standard has problems. Manufacturers do not want to create XQD cards. He has already abandoned them the hero of this text, Lexar. It seems that the market will bet on CFexpress cards.
The CFexpress format shares with the XQD housing, but has completely different components. The cards act like miniature SSDs. They include a PCIe 3.0 bus and the NVMe interface, which provides huge transfers. How big? The first generation of cards reaches 1970 MB / s, but another one is announced, with a speed of 7880 MB / s. These are values ​​that were absolutely unreal at SD cards, even with the announced "future" SD Express format.
To sum up, at this moment the most promising card is SDXC UHS-II, but it must be remembered that only the latest cameras are able to use its maximum speed. However, the cards are backward compatible with older devices. It is worth to observe the CFexpress standard, because it will displace SD cards in professional cameras. We will wait for it for a few more years.
You can now buy the first 1TB SD card, but do not do it