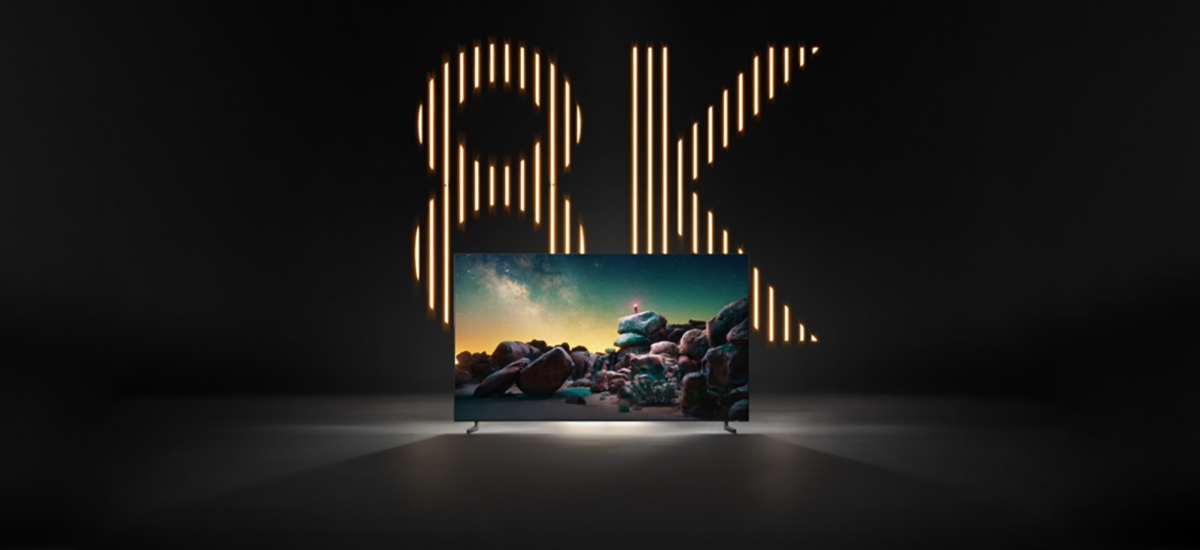 Sharp showed the first 8K camera, which has a small size and affordable - against the background of the competition - price. This is the beginning of a new era, but how much will we have to wait for it?
8K resolution begins to appear in consumer equipment. Last year, Samsung showed QLED 8K televisions, and this year's CES in Las Vegas brought an entire cross-section of new televisions with such a resolution. We are talking not about prototypes, but about products that can already be bought in stores (including in Poland), or at any moment will hit the shelves of electromarkets.
Sure, there is no 8K content yet and nobody wants to argue with it. However, it can be seen that producers have already begun a new era in image quality.
And what about recording 8K? It is already possible, though very expensive.
Although 8K screens are rare, the benefits of recording at this resolution are huge. Professional creators can frame the image during processing without any loss of quality, even if they release the final image in 4K. In addition, the 8K image, scaled up to 4K, gives sensational sharpness.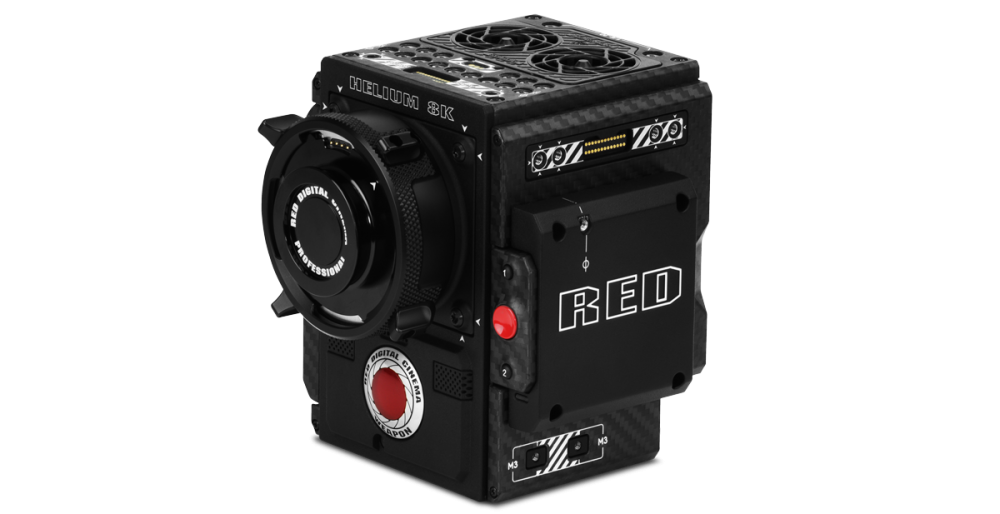 8K is not a novelty in the world of professional cameras. For example, the well-known filmmakers RED currently offers two 8K cameras: Helium 8K based on the Super35 matrix (film equivalent of APS-C) and Monstro 8K with a large 41 x 22 mm sensor. The prices are 24.5 thousand, respectively. dollars. and 54,5 thousand dollars. for the body itself, which does not even have a bayonet for mounting lenses, not to mention disks, screen and power supply. Together with disks and accessories, you can quickly break the level of 100,000. dollars.
Professional recording systems are also offered by Arri, Panavision, Sony, Canon and producers of TV systems, such as Ikegami, Astrodesign and Hitachi, whose cameras will provide 8K broadcasts from the Olympic Games 2020 in Japan's NHK television.
Then, Sharp appears with a tiny 8K camera that costs less than 5,000. dollars.
Sharp as one of the first producers in the world focused on the development of 8K TVs. The Sharp S35MM 8C-B60A 8K camcoder appeared in the portfolio of this producer, but at the time of the premiere in 2017 it cost 77 thousand. dollars.
The latest product is the Skarp 8K consumer camera (a temporary name) whose prototype appeared at CES in Las Vegas. The product is at an advanced stage of development. The tiny camera is based on a matrix and Micro Four Thirds bayonet, and looks like a mirrorless camera. The camera records 8K video at 30 fps in the H.265 codec. On the board there is a hinged, five-inch touch screen, HDMI output, USB-C port, headphone and microphone connectors, as well as an XLR input. Data is saved internally on a regular SD card. Sharp also intends to put stabilization in the camera.
Sharp promises that the product will hit the market below 5,000. dol, what is a real breakthrough. It is still not a level that allows 8K technologies to enter under thatch, but it is a big step in this direction. Sharp's camera is expected to hit the market in the second half of 2019, and the official premiere should take place at the NAB 2019.
Era 8K in home applications will only start when the smartphones are recording with such resolution.
Today, such a vision sounds bizarre, especially in the context of the prices of 8K cameras, but let's remember that the same was recently about 4K recording. Meanwhile, today 4K in top smartphones is a standard, and many indicate that we are on the verge of 8K video on mobile devices.
What does a smartphone recording at 8K have to do? First, the matrix in such a resolution. The 8K image is 33 megapixels, but let's remember that we are talking about the video format, which is 16: 9. A 3: 2 or 4: 3 format matrix must automatically have a higher resolution. It so happens that in 2019 the Sony IMX586 sensor with 48 megapixel resolution will be the standard (even on the average shelf). It even appears in cheap Xiaomi and Redmi equipment . Theoretically, it is able to provide 8K quality, but it is practically impossible, as we will see next.
Second, the smartphone must have adequate computing power. The latest processors made in the 7-nanometer process technology offer such power. On the official Samsung website we will find the presentation of the Exynos 9820 processor, and in it the ability to capture video in 8K . This processor will be in the Samsung Galaxy S10.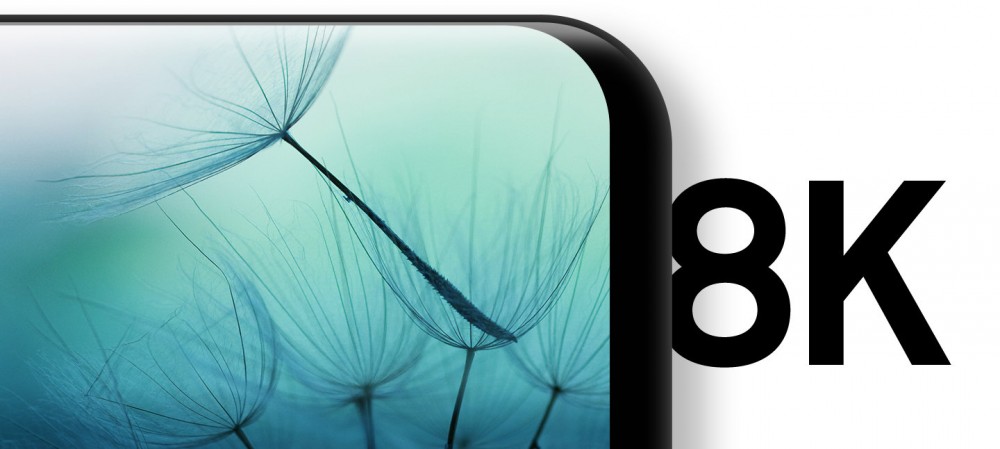 So much theory. In practice, we will wait for a minimum of two years at 8K. The true boom of this resolution can be expected around 2020, as many companies announce new 8K products during the Olympic Games in Tokyo, which are to be a technological gem. And why will not it happen earlier? The Sony IMX586 sensor has sufficient resolution, but the technical specifications only include 4K recording. Remember, however, that this is a medium-sized matrix. Sony has the means and technology to create a sensor with 8K recording.
In addition, there are no indications of the 8K modes in upcoming smartphones. There is a slight chance that Samsung will be the first with the premiere of Galaxy S10, which suggests the site of the new processor and the premiere of QLED 8K TVs. I bet that this is not a real scenario. My glass ball says that we have to wait two more years for the full 8K revolution - or rather its beginning - to take place.
We are at the beginning of recording in 8K cameras and smartphones. Here is the first player at an "affordable" price