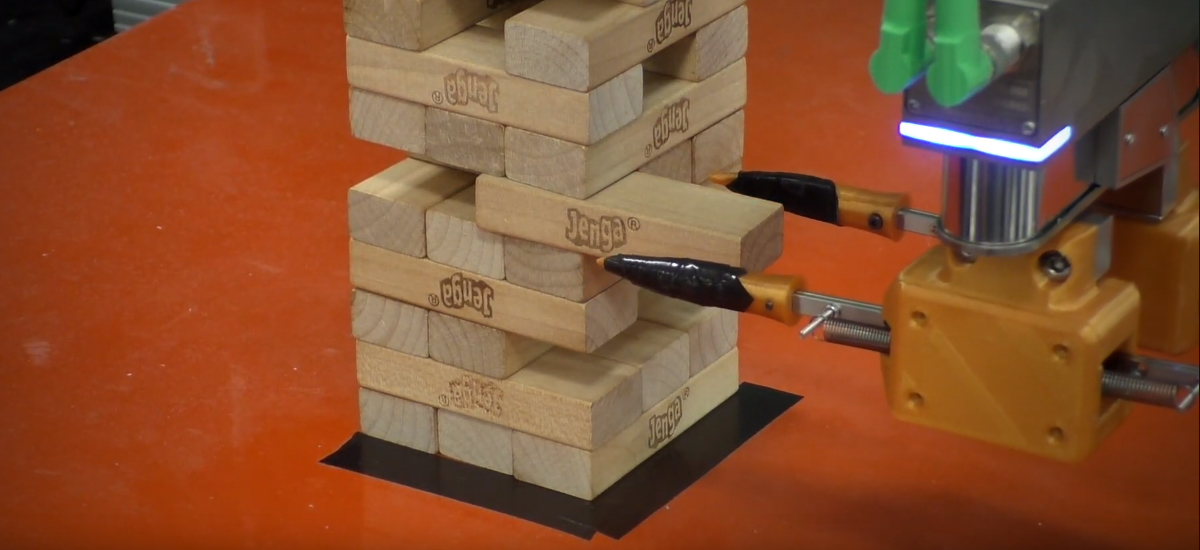 Researchers from MIT have managed a very difficult task. They managed to construct and program a robot that would probably be the undisputed master of the game at Jenga.
Jenga is such an arcade-mind game that involves moving the elements of a wooden tower to its higher and higher levels, thereby weakening its structure. The one who will lead to the collapse of the tower loses. You probably know what's going on. And if you do not know, it's easiest to watch this movie, which demonstrates the skills of a robot from MIT:
https://www.youtube.com/watch?time_continue=80&v=o1j_amoldMs
The robot has mastered the game at Jenga - why is it so important?
This game requires a specific combination of both skill and mental skills. Such a connection comes naturally to people, which means that Jenga is at most treated as a common entertainment with friends than the skill necessary for life. In the case of robots, this issue looks a bit different.
"Jenga requires mastery of physical skills, such as probing, pushing, pulling, placing and aligning elements," says Alberto Rodriguez, professor of MIT responsible for this project.
In the scientific work , which describes the process of robot creation and programming, the researchers point out that teaching him human perception was an extremely difficult task. Especially, if we take into account the fact that the robotic arm is not controlled by the algorithm of machine learning, commonly known as artificial intelligence.
This means that he has learned to feel at Jenga himself and completely from scratch. Rodriguez's team claims that mastering the rules of physics (because it really is Jenga) took about 300 moves.
Jenga and what next?
The ambitions of scientists responsible for creating a robotic arm, of course, go much further than playing Jenga. The machine they created can join the impending industrial revolution associated with the automation of many areas of the economy. In this particular case, of course, it is about automation in the context of widely understood delicate elements.
Such a robot can be useful both in sorting packages, on production belts responsible for the production of some elements of consumer electronics (smartphones, televisions, etc.), or helping in the most demanding stages of car construction. These are, of course, only a few examples. You would be surprised at how many production processes human hands still have. Today's industrial robots are still quite clumsy.
The construction, which was created at MIT so far, has not been interested in any company. However, I think it is only a matter of time. The solution presented by the team of prof. Rodriguez has great potential in my opinion. Although it seems to me that compared to Porsche folding with truly watchmaker precision , playing Jenga is quite a trivial challenge and it will take some time before the Massachusetts prototype is ready for commercial use.
This robot will beat you in Jenga faster than you can say "automation of industry"