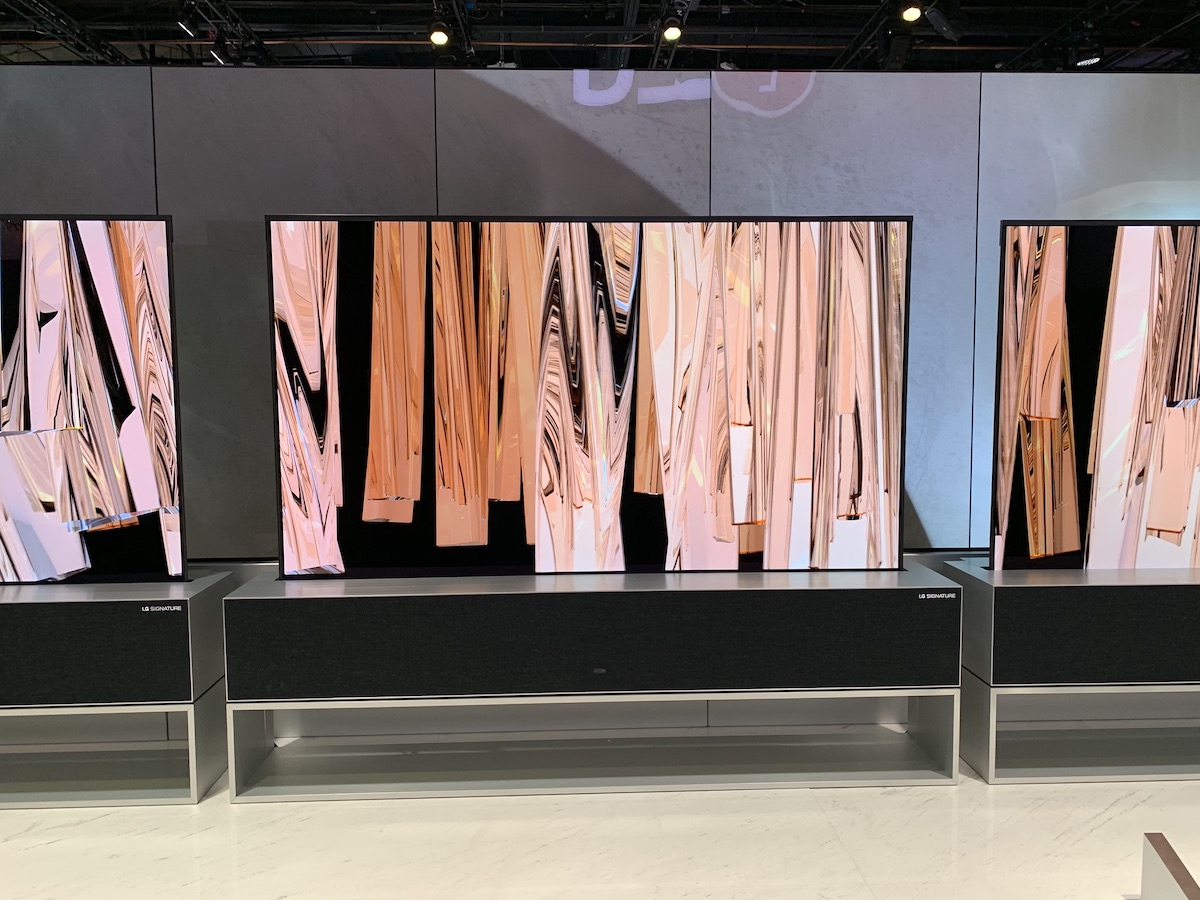 Competition has not yet caught up with LG, and the company is still running forward. We have already seen live LG OLED TV R, the first "roll-up" television .
Just like Sony in the world of photography, especially the mobile one, it delivers its cameras to almost all companies present on the market, so LG Display supplies many competitors with its screens. As the only producer in the world, he is able to massively produce huge OLED panels, which are unrivaled in terms of black and contrast reproduction.
LG knows, however, that it will not last forever.
A technology called MicroLED , which may potentially replace OLEDs in the future, is still in its infancy, but work on it continues. LG realizes that at the moment it has a huge advantage over the competition, which either purchases OLED panels from LG, or improves LED technology. However, LG does not rest on its laurels and enters in 2019 daringly.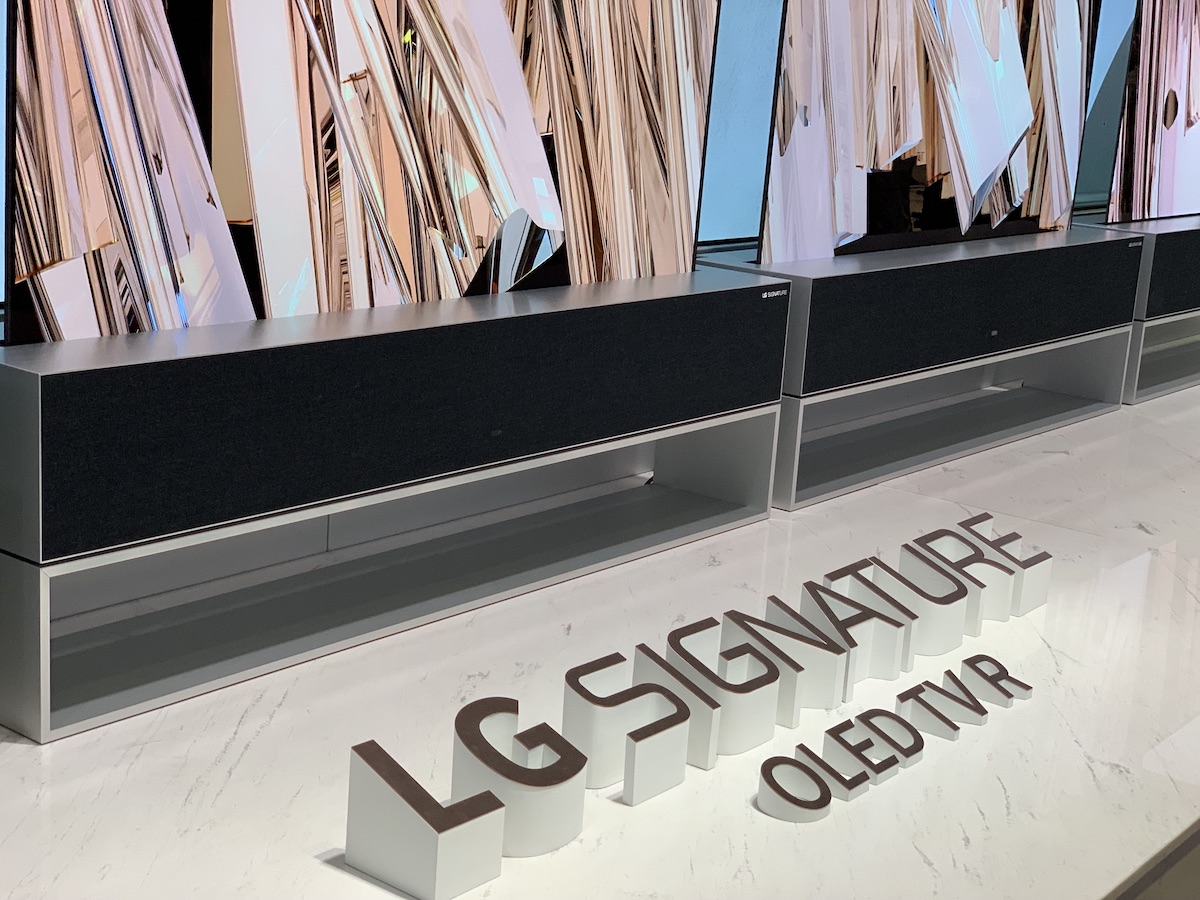 A TV with a flexible screen that can roll up like a poster exists. For a long time, the prototype of such a device has been boasted for a long time, but now the final version of LG OLED TV R has finally been presented, and in addition it will reach the first customers later this year. During this year's CES, I had the opportunity to look at this model closely.
LG OLED TV R presented at
CES 2019 is a typical product straight from the future.
Before I got to Las Vegas, I watched the advertising clips on which LG presented a new product. On the computer screen, however, I have seen films in which aliens appeared along with their ships and holograms. Or dinosaurs. The display, like paper, will take everything, and LG OLED TV R is a sci-fi movie.
CRT TVs have gone to obscurity a few years ago, but screens are still associated not only with something tangible and solid, but also with something fragile, delicate. Putting a new TV on a bedside table is a ritual that requires concentration, so as not to touch or break this huge glass panel hiding the vulnerable panel.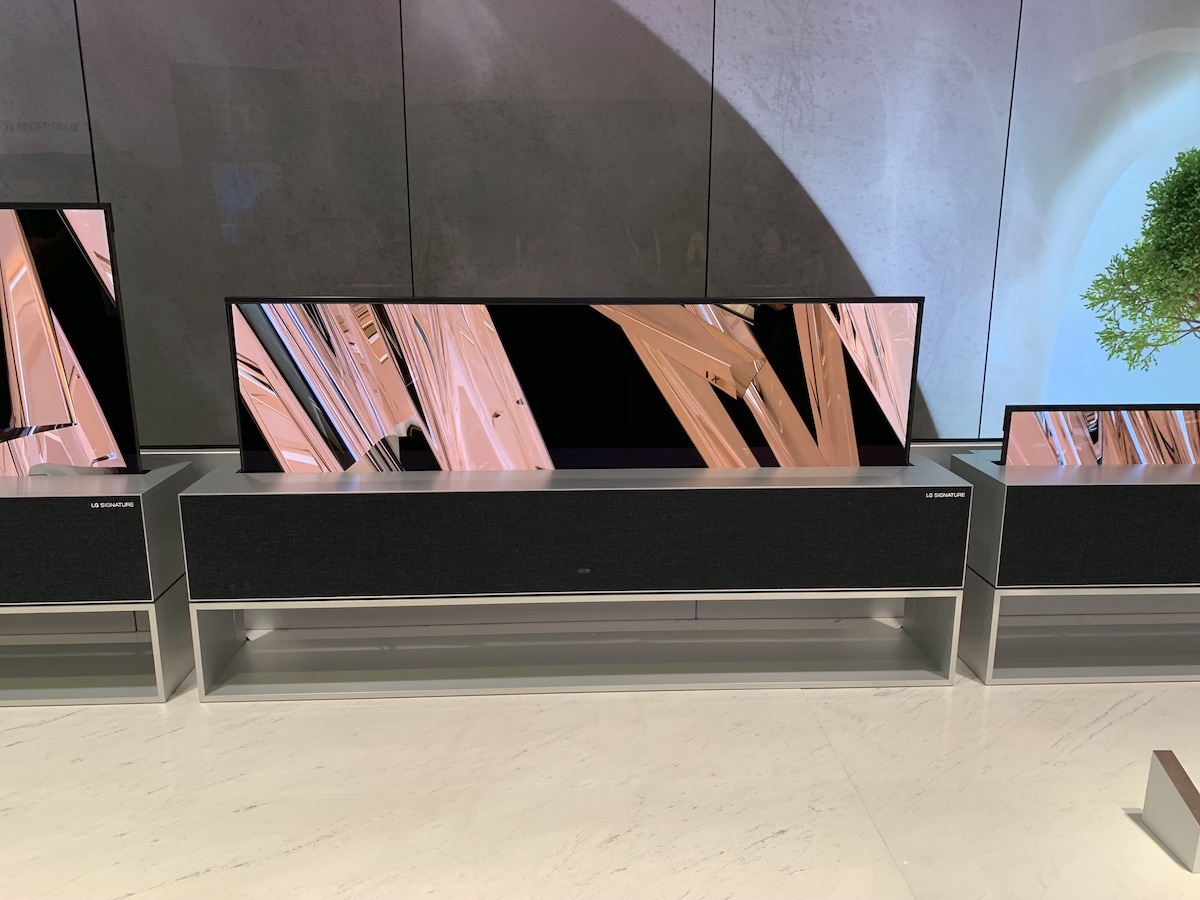 The new, futuristic TV from LG defies such associations.
LG OLED TV R seemed just as unrealistic on promotional materials as technologies from science-fiction films and this is exactly what is happening live. Visitors to the company's booth at CES 2019 welcomed several such devices, which folded and folded in sync, just like the images on them with those on the background screens.
It made a phenomenal impression live. It seemed to me that the TV broke the laws of physics without compromising image quality compared to classic 4K models. LG is like a showman-illusionist who first pulls a pigeon out of a hat, and after a while makes it disappear again. Only instead of a pigeon we have a flexible screen here, and the role of a magical headgear is full of a stand reminiscent of ... a bench.
LG OLED TV R - how does it work?
The new LG TV looks magical, and as we well know, magic is indistinguishable from advanced technology for the untrained eye. It is enough, however, to look at both sides of the LG OLED TV R for a moment and it will be possible to understand how the company has achieved this great effect. The flexible OLED screen has, on the other hand, something attached to the roller shutter.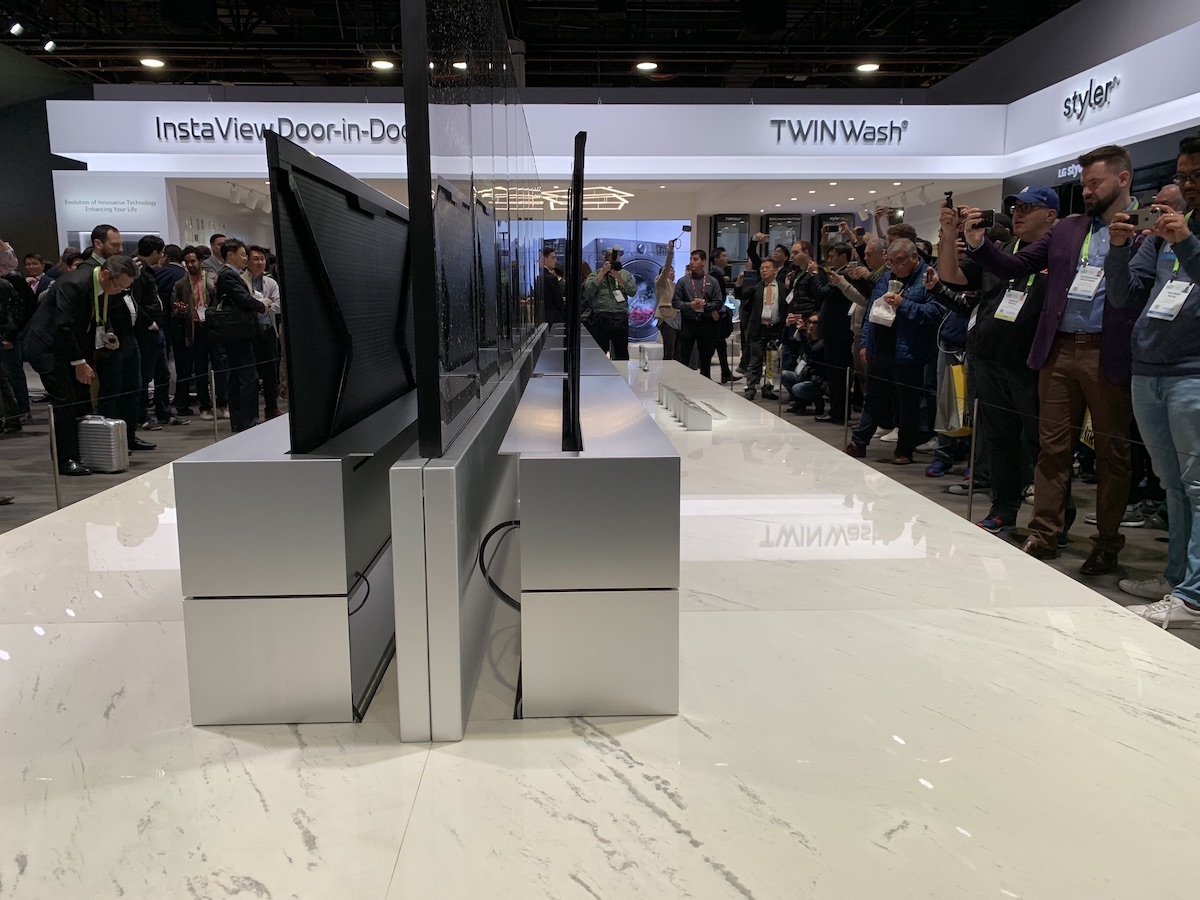 After activating the mechanism, the guides slide the screen up or slide it down, where it "rolls" like a paper poster. The whole process takes about 10 seconds. On the back there are also hinged slats, which, after fully extended, stiffen the structure. Everything must be folded here, otherwise the screen, and thus the picture, would be deformed.
However, there was no possibility of looking into LG OLED TV R.
It is a pity that LG has not decided to show the process of sliding and moving the screen from the inside. I would love to see it on the spot, at least on the visualization, cross-section or at least one copy of the television without the side case. I realize that it would take a bit of magic, but it would make it easier to appreciate the ingenuity of engineers.
I can clearly imagine what's going on inside the case, but I'd rather see it with my own eyes. Looking through the gap, which closes automatically as soon as the entire screen is rolled up, creating an almost smooth surface on the top of the casing, it is definitely not enough to satisfy my curiosity.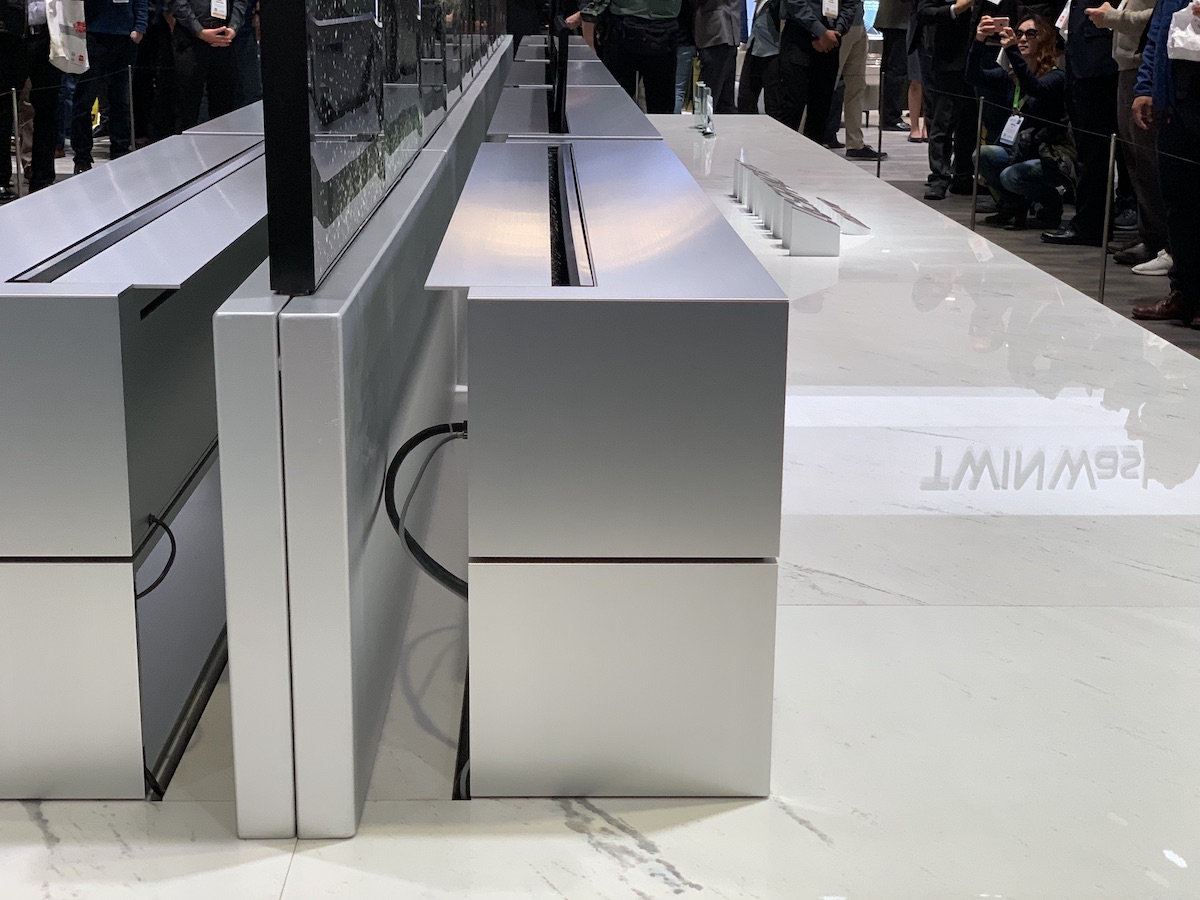 What did not look attractive, however, were the cables stretching behind the bench.
This in itself is much more visually attractive than the ones the government has recently prepared for us. If someone would like to put this TV in the middle of the living room, as LG suggests in commercials, then he should first think about placing wires under the floor and choosing such cables that would match the floor with the colors.
However, I am convinced that if someone decides to purchase LG OLED TV R, he will not have a problem with it. I do not even want to guess how much the company will be using this unusual 65-inch 4K TV set to sell. However, this is not especially important for the ordinary recipient, and information about price lists can be treated as a curiosity.
Just like The Frame and The Wall from Samsung or Living Window from TCL are not products targeted at mass recipients, the flexible TV LG OLED R is primarily intended to catch your eye and encourage you to look at other products of the brand. These are quite a lot, and I will tell about them in a separate material.
It seems to break the laws of physics. I've seen a TV roll-up TV live and I say what it's like