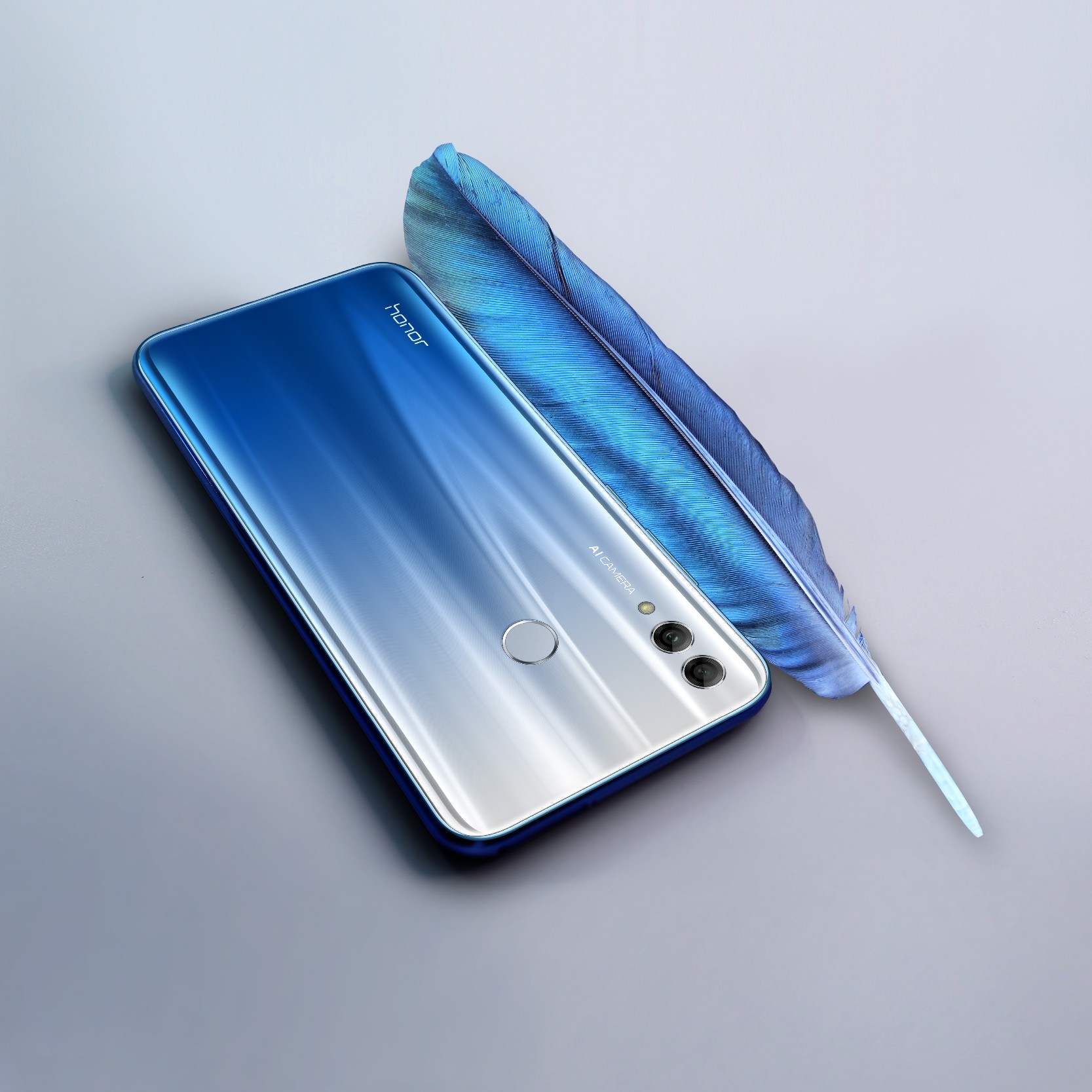 The Polish Language Dictionary states that honor is an honor, a sense of personal dignity or a good name. And it's hard to disagree, but as a technology fan I have to give a different answer.

For me, Honor is also a brand of Huawei, addressed mainly to young people. At the same time, we are not talking only about age, but about the state of mind. If you are open to novelties, if you think that dry technical parameters are not enough, that technology is not only about content, but also about form - pay attention to Honor. This brand allows you to buy equipment not only innovative, but also very nice, and most importantly in our country, reasonably priced.
This is a surprising turnaround. In 2014, when Honor debuted on the Vistula River, everyone thought that this is another brand that will not stand out from the competition and its only strategy is to fight with an attractive price. Five years later, we can see how wrong we were. At first it may seem that Honor's smartphones will not stand out from the competition.
The truth turned out to be different.
The first signal that Honor was more than just an attractive price was Honor 7i . A phone that already understood that the most important camera today is a selfie camera, and to offer the highest quality of it ... he used as a camera a selfie camera main camera, pulled out of the housing like a sub-periscope submarine.
Interestingly, this solution can return to smartphones, finally there is a fashion for completely frameless devices, and manufacturers outdo each other in ideas for creative camera concealment, such as the Honor View 20 models with a webcam placed in the screen opening and models equipped with slider, such as Honor Magic 2. Periscope could be an interesting alternative to these solutions.
Honor 7i, however, distinguished itself not only cleverly hidden camera. He also offered quite a good specification, high-quality display and a fingerprint reader on the edge of the screen. And still it cost a lot less than one would expect from such a product.
A year later, Honor 8 appeared, which on the day of the premiere was probably the most beautiful smartphone on the market. Phone backpacks created from fifteen layers of glass beautifully bend the light and appealed to users so much that the Chinese still use this solution to this day. This model, just like Honor 9, released one year later, did not give way to much higher competition prices. This trend is also continued by relatively new models, such as Honor 10, Honor Play and the released Honor View 20, which I will come back to later.
Honor knew exactly what he was doing.
By offering top smartphones at a much lower price the brand broke into the consciousness of the consumer. She built a very strong reputation and a rich portfolio of smartphones. It is worth emphasizing that virtually all Honora smartphones, regardless of whether we are talking about equipment for 700 or 2000 PLN, are characterized by a great value for money. They belong to the most profitable devices on the market.
Work at the base was done. And Honor - with a new logo and brand identification - can confidently compete with market giants.
Today, Honor is not a phone for economical people, but for those who want to stand out. The brand understood a few months ago that today people, especially young people, treat the smartphone as a command center. It's a mobile office for them, a source of knowledge and entertainment, a basic way of communicating with friends and the main and sometimes the only and the most important camera.
https://www.youtube.com/watch?v=aGd7qduAOCI
The Chinese people are well aware of the expectations of young people and can answer them with interesting, inexpensive products that are distinguished not only by technical specifications but also by modern design and a wide range of colors in which smartphones are available.
For example, the new Honor 10 Lite costs PLN 999. However, I am sure that if you ask someone who is not familiar with the price, he would give a much higher amount, because this phone looks great, with its slender frames, a teardrop-shaped note and a housing in gradient colors.
And that potential buyers are very keen on the highest quality selfie, the front camera has a higher resolution than the sensor on the back of the housing (24 versus 13 Mpix) and is supported by artificial intelligence algorithms. It also has NFC, which is not the norm at all in this segment, so young people - who do not use cash - can pay for it in a shop-like way using Android Pay.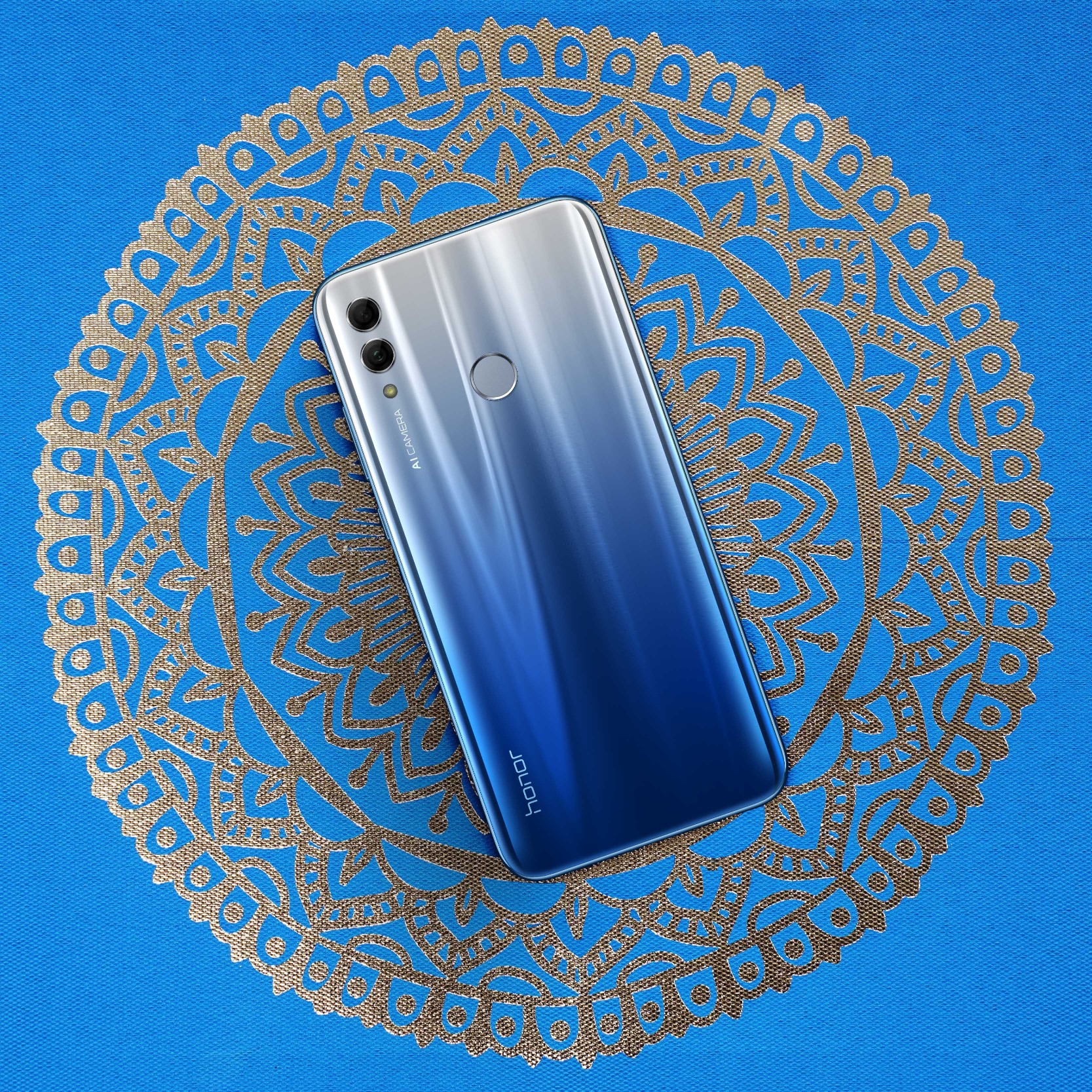 A few years ago, it was unthinkable to buy such a phone for less than PLN 1,000. And that's not the end.
Maciej Gajewski not so long ago brought a complete report from China , using only the Honor 8X. Not including writing larger texts, all materials, photos, videos, etc. Created on a smartphone costing ... 1299 PLN. If Maciej was able to squeeze the materials worth showing off in such an inexpensive phone as Spider's Web, I have no more questions.
Honor is not a brand today that just follows trends. We all waited for one brand to propose an alternative to the notch. And we 've lived - but not in an expensive smartphone from the top shelf, but in the new Halo View 20 , which instead of notch has a hole in the screen. And for this "gem with a hole" promises to have a great phone with a powerful specification and a camera with a resolution of 48 (sic!) With the back and 25 Mpix from the front. We will test it soon.
Until five years ago, it was unimaginable that such innovations first landed in telephones with so-called "Medium shelves", and only then went to the flagship devices. It has always been the other way round - it was the flagships that debuted with the latest bajerami, and only then, after time, other segments ożgała. Now it is changing.
Honor wants to be a brand for people who do cool things.
The mantra that guides Honor is "young for the young". The team responsible for the brand perfectly knows the needs and ambitions of the young generation, and meets them, which is also evident from the latest smartphone premieres.
These are not phones that are supposed to attract only by price and get into the hands of those who can not afford more expensive models. These are phones for people who want to do cool things in their lives and need equipment that will keep pace with them and let them stand out. And the fact that they do not cost a fortune by the way is a very nice bonus.
The text was created in cooperation with the Honor brand.
Ask yourself a simple question - what is Honor?