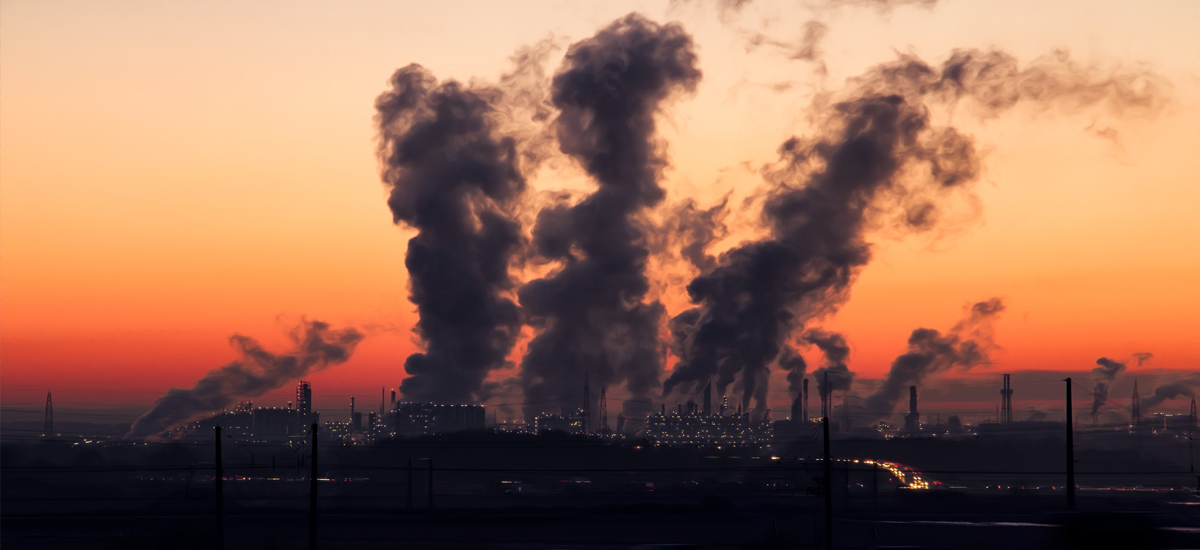 The third climate summit organized in Poland lasts in Katowice. Its main purpose is to reconcile and clarify issues related to the plan established under the Paris Agreement. As usual, however, nothing will come out.
The very binding of the summit resembles a farce. 22 thousand COP24 participants who visited the conference welcomed the mining orchestra, coal installations (very nice by the way) and dumplings with meat. We could just as well immediately announce that we do not intend to reduce either the consumption of coal in our power plants or the cattle farm, which also makes its huge brick when it comes to greenhouse gas emissions.
And no, wait. After all, Andrzej Duda just announced it. He omitted cattle breeding, although during his speech in Katowice he emphasized several times that coal is the basis of our energy security. Let me also quote President Duda:
It is difficult for us to completely resign from our raw material, thanks to which we have guaranteed energy sovereignty. It would be strange from the point of view of the policy pursued by our state.
Our dependence on coal is incurable.
Well, that would be weird. Without taking into account the issues related to climate change for a moment, I would say that we do not have any sensible alternative to coal at the moment. Most of our energy network, guaranteeing our sovereignty, remembers the past era. The next teams that govern our country seem to ignore this problem, because in the course of their term of office this will still work, thanks to which we stay in such a suspension and do nothing with it.
From time to time, a more or less glorious declaration regarding its modernization falls naturally. For years we have been planning, for example, the construction of a nuclear power plant. For now, it was possible to appoint its management and select (already selected) a place for its construction. The power plant according to the latest plan is to be created only after 2030. Minister Tchórzewski could well say that he will be built after 2025, 2040 or 2080. Nothing practically happens in this case, and by 2030 we will have a few more energy ministers. And power consumption is constantly growing ...
This week, in turn, we heard that PGE is looking for an experienced partner who would help in the construction of wind farms on our sea. More or less at the height of Łeba. A great idea, I support. The total value of this investment is to amount to PLN 30 billion and give us about 2545 MW of power, which in practice will allow to supply approximately 4 million households.
Of course, the announcement of this plan during the ongoing climate summit, criticized probably by every major NGO is a pure coincidence and one should not seek any attempts to improve our image in the international arena.
Poland is not the worst, nor the largest country in love with coal.
Please note that some of the following paragraphs will be useful for our government's image warming specialists. It is not because our country is the only one who breaks out of the Paris Agreement and is the only one planning to continue using coal. Our president at least appeared in Katowice. Representatives of many countries using much more of this brown fuel - Angela Merkel, Donald Trump, Emmanuel Macron, and Vladimir Putin at the top did not appear at all.
Instead, in Katowice, delegations of these countries appeared, consisting of politicians deprived of greater negotiating power. What are you really trying to do after all, this is just another climatic peak, from which nothing will emerge as usual.
It is no secret that such a Donald Trump, for example, completely rejects any voice of reason and continues to question the very existence of the phenomenon of climate change. His administration is trying to sweep the problem under the carpet so much that the report titled The Fourth National Climate Assessment , instead of early December, was published quickly, during the Black Friday madness in American stores.
Public opinion was then occupied with the fight for cheap TV sets, so hardly anyone noticed that 13 US government agencies warned him about a catastrophic vision of the future. Published? This is not what you need to drill down on.
Climate protection does not pay off anyone
Ie. it's profitable. Humanity as such, in the long run. But effective measures that would allow us to avoid a catastrophe in the future are not only expensive, but it would also lead to a long-term slowdown in economic growth in virtually every developed country. No one can afford to turn off their coal-fired power plants overnight.
In turn, the construction of green power plants that would be able to cover the current energy demand would cost a fortune and affect energy prices. Introducing such a plan means political suicide and defeat in the next election for each party and a politician who would dare to such a move.
Therefore, nobody goes out in front of the row. Anyway, what for? It is enough to appear at the climate summit from time to time, solemnly announce that in the next 10 years it will be forbidden to sell cars with internal combustion engines and wait for the end of their term. For us even a flood.
It would be better for the environment not to organize subsequent editions of the climate summit at all. Most of the declarations on him will never be fulfilled. If it was not to be organized at all, Katowice would not have to travel to over 20,000. people from around the world.
Most of them probably chose the option of traveling by plane, and the summit reached by car emitting further particles of carbon dioxide into the atmosphere. In Katowice, an anti-smog alarm was even announced during the summit.
You see, peaks are pointless. You can also apply an innovative strategy on climate change, which I was inspired by the title of this entry and do not worry about anything. Here she is:
https://youtu.be/gZKqLVT3oAs
"Well and ch * j" - means the best summary of the COP24 climate summit in Katowice